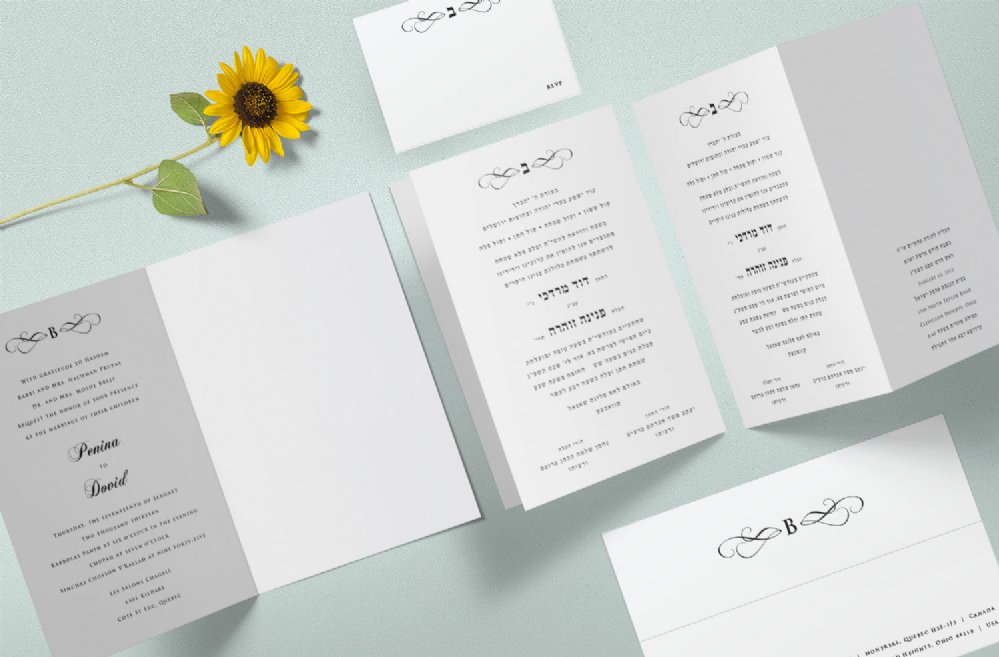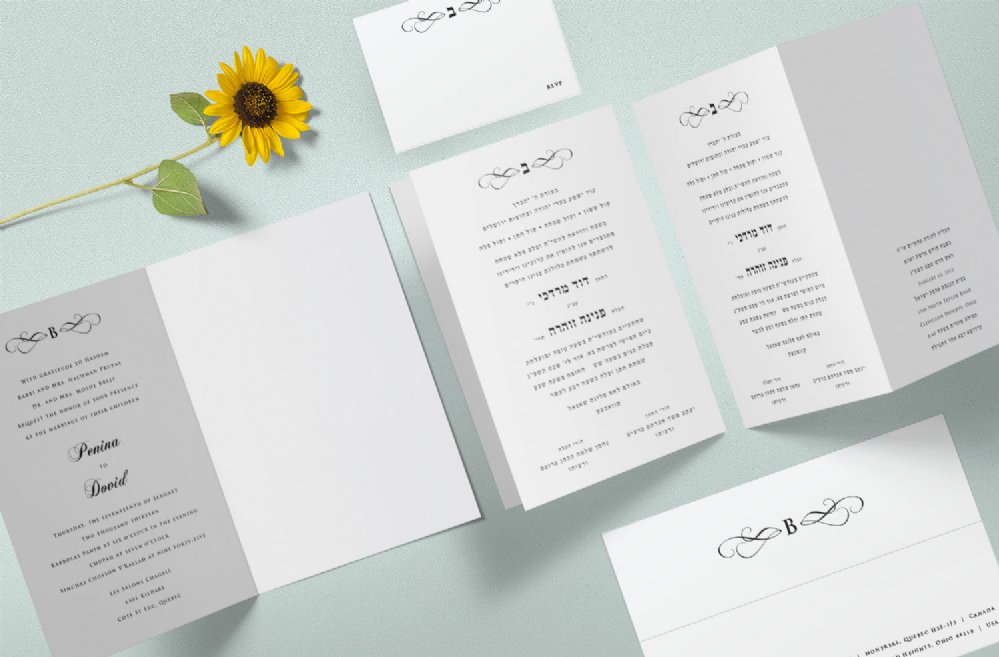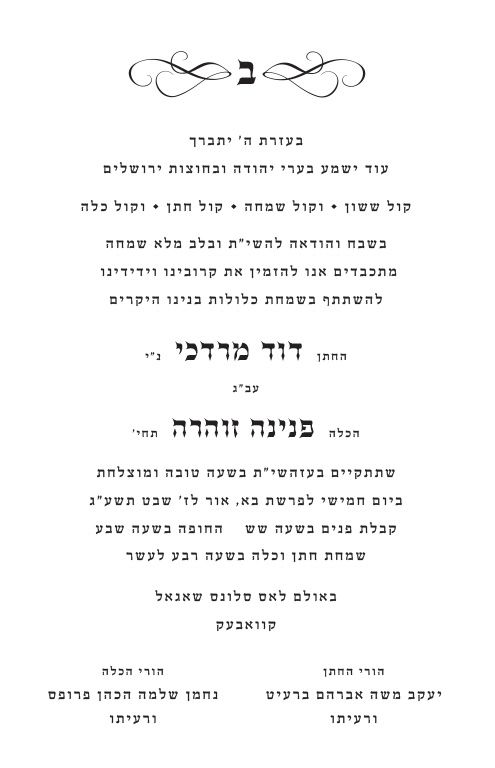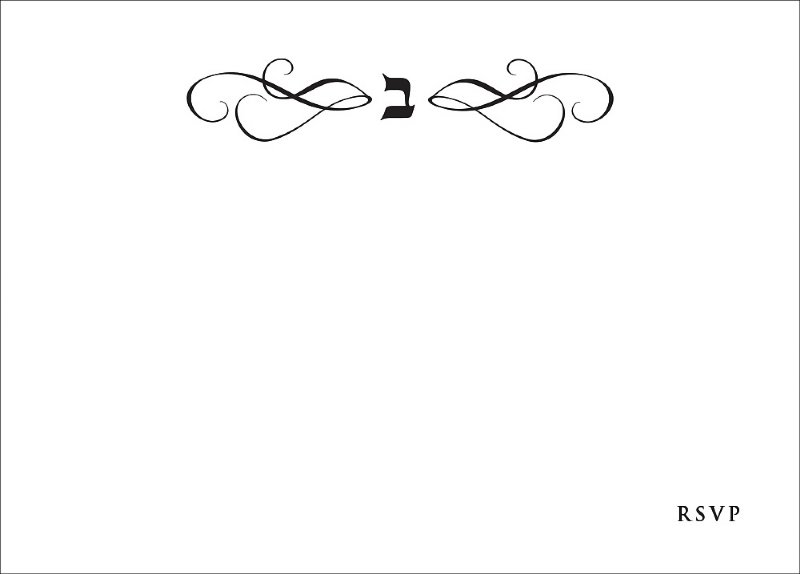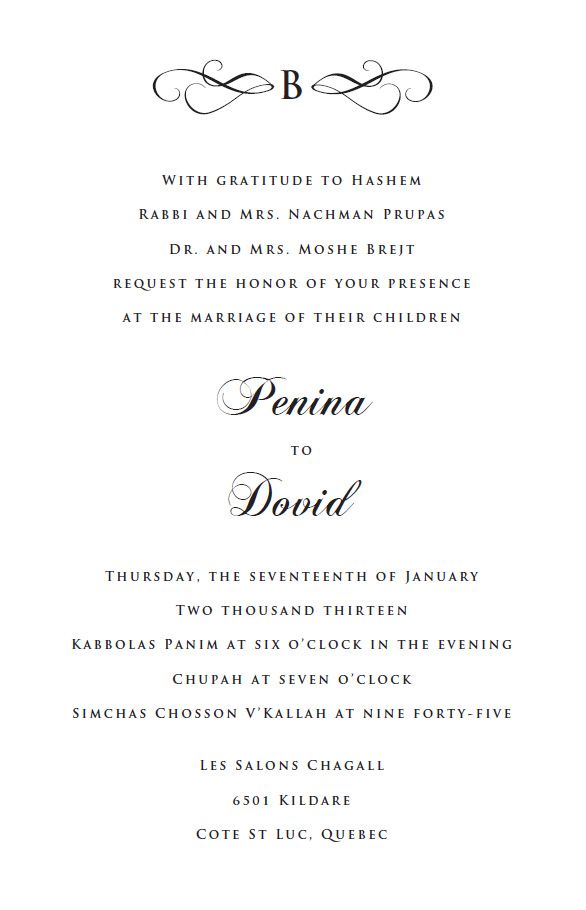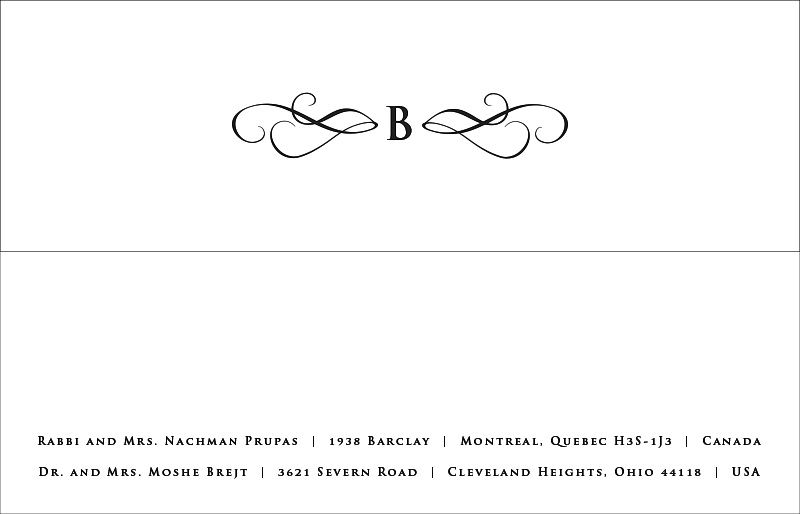 Our most popular invitation. This invitation is clean and elegant with flourishes surrounding the couple's initial.
Choose from a side fold, tent fold or from the latest: separate cards.
Our base price includes free black ink printed on 80# vellum stock.
Matching envelopes are included in the price as well.